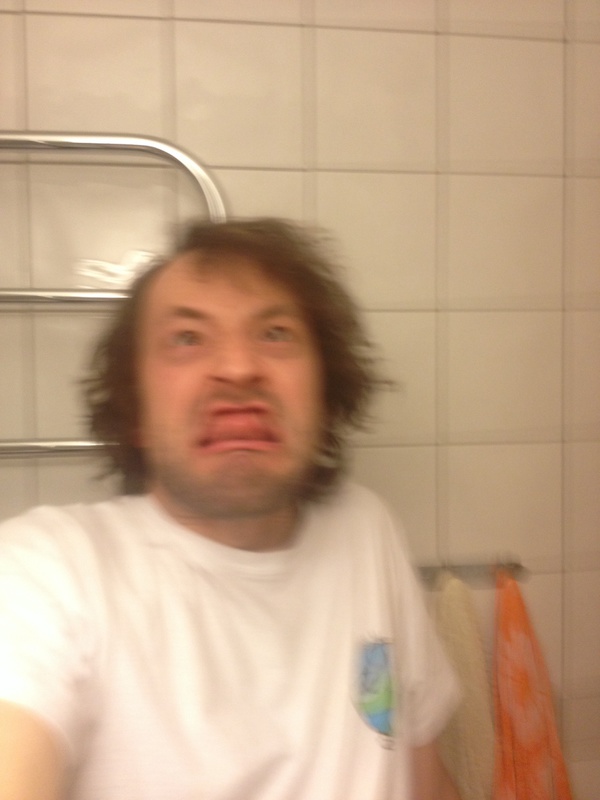 Yet another new standard: 148x12 axles from Sram and Trek. People talk of planned obsolescence marketing bullcrap, and there may be a bit of truth in it, but well what can we do about that? First off let's just bury the word "standard", let's give it a nice flashy funeral in our heads - drink a beer in the name of that word, here's to you standard - you sounded non creative anyways. That will ease some irritation, let's just call those things axles, spacings, diameters.
Before I state my opinion I want to say that I never used anything having to do with 142x12 axle so I honestly could not give a slightest fuck if 151x13mm and 147x11,5mm axles comes along, so forgive me for being numb in the subject. Having said that I think there is some water in spacing wider than 135/142, the increase of flange offset would be beneficial for larger wheels with aluminium rims, particularly those very light ones, because the only thing 142x12 solved was that it became much easier to install rear wheel into the frame. I owned a Cannondale Gemini Replica with 150x12 hub and floating brake mount so I know how annoying it is to install the rear wheel. Wide and even hub flange spacing allows you to build a stronger wheel and makes the process easier. So if I was to throw shit at someone for axle spacings it would be Shimano - it was them introducing 142x12 five years ago, at the very same time when 29ers were storming the place, so they should have known better, especially that they even make versions of their SLX and XT hubs with larger flange diameters saying that they are intended for larger wheels. I will also take a chance to throw shit at Shimano ONCE again for 15mm axle which is freaking dumbest thing of them all, giving nothing, only to save 30grams on fork and hub combined at best!
Yes... or No... I don't know... that probably means that I honestly don't care and if you are not in position of buying a new bike, then you shouldn't either. I've been there at suspension systems debate before 2010, then air vs coil debate, 10sp debate, carbon debate, 29er debate, lately 650B debate, chain stay debate, I debate debate dddd de bait de de de... - I am fucking tired of this online babbling of mine, mental masturbation on things I have no influence on, at least those really small things. If I pick up one or two more debates, I'd be so good and persistent at wanking that my rants will be like auto fellatio, the ultimate skill... and I don't want to bend this low, yes I did taste my own sperm as a teenager, curious if rumors about pineapple/ asparagus relation were true, off course in case a girl eager to "do it" came along. But she didn't and I am not going back/down there...
I don't believe in that "more options is better", it makes us insecure about our choices, makes us wonder for months what is the most sensible choice, thus raising our expectations about the product to unsatisfiable levels, ultimately making us less happy from anything we buy. We become vulnerable to fabs thanks to too many choices, rarely realizing that people writing reviews or athletes showcasing them never pay for their toys. BUT at the same time, this is what keeps the industry rolling, we have the bikes we have, thanks to the mechanisms they use. Everything has it's role, only history can judge if something was a good idea or not (like Truvativ Hammershmidt). But if 26" is dead, maybe 142x12 should be as well?

So yes... or no... have your go if you want :D