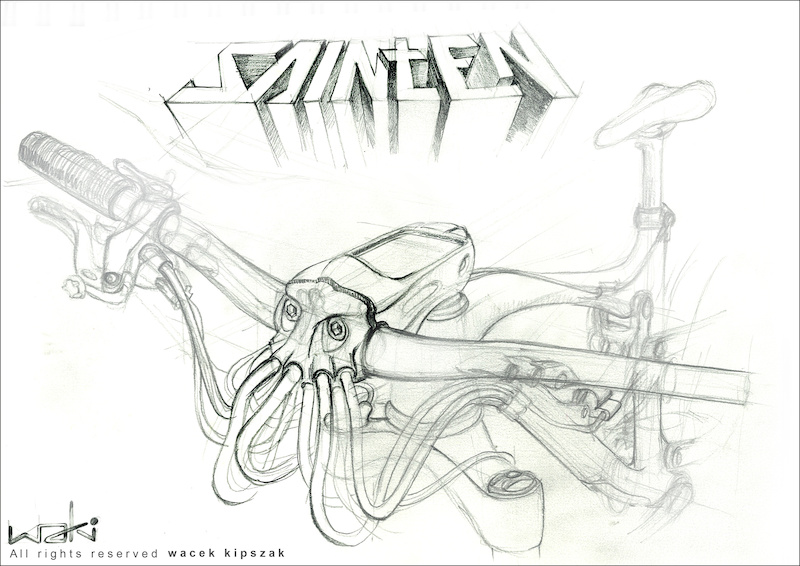 I started this blog to let things out of my head, to make it a show room of my bike-related creativity and stupidity. I will try to channel it through here, instead of just being around internet forums and comment boards. But well this trolling has brought me here, and I don't know where will it lead further, but I am enjoying the process to a great extent. I use to run those Waki-leaks, where I am showing some funny drawings of supposedly top secret projects in bike industry and recentyl I kind of stopped. It happened for a reason, because I got in contact with Pinkbike and they agreed to show my work. I've drawn plenty of material but you will have to wait until it pops up on Pinkbike main page on every 26inch-th of the month :)
In case any of you missed it, it is here:
http://www.pinkbike.com/u/wakidesigns/blog/Waki-leaks-Installment-1-2015-SaintEn-group.html
I feel super happy to be up there! In coming days I will repost it in full swing on the blog here, with few extra features :) My first show up was on DirtMags website, when I went to visit the Jeremy Clarkson of MTB: Steve Jones, and I got interviewed by him. Here's the interview:
Dirt-AAA-pass
Cheers!
Wacek Kipszak